Flower Pictures and Colouring Pages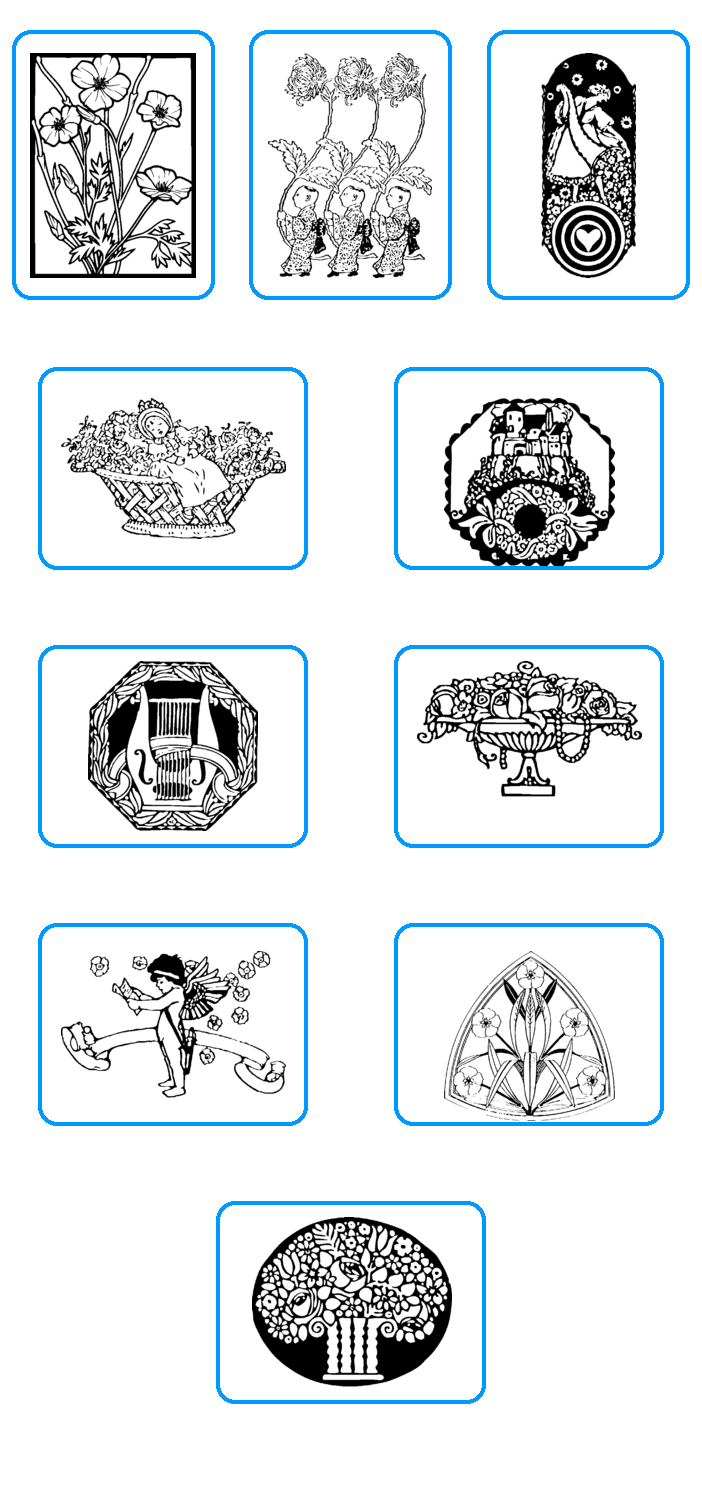 Print It
Color It
Print It
Color It
Print It
Color It
Print It
Color It
Print It
Color It
Print It
Color It
Print It
Color It
Print It
Color It
Print It
Color It
Print It
Color It
Tips and Articles
Create this Striking Flower Picture in Four Simple Steps
1. Sometimes the subject of your painting will influence the choice of colours that you use.
For example, for a flower design like the one on the left, you would naturally tend to choose shades of green or brown for the foliage...
Four Simple Steps to Painting a "Bowl with Necklace and Flowers"
Flowers offer lots of opportunities for introducing bright, bold colours into your pictures.
Follow this simple four step guide to creating a great looking picture of a "Bowl with Necklace and Flowers"...
A Simple Five Step Guide to Painting a Great Looking Floral Display
1. First, identify the central elements which will be the focus of your picture. Everything else will relate to them, so it's always a great idea to fill them out first...
Five Steps to Creating a "Cherub and Flowers"
1. If your picture has a strong central figure, like this cherub, then it's a good idea to start by working on the colour scheme for that first.
I chose salmon pink for his body and a combination of yellow and orange for his wings...